Alton Komalestewa / Helen Shupla Santa Clara Pottery
Alton Komalestewa is the son in law of Helen Baca Shupla. Helen Shupla
is an important figure in Santa Clara pottery. Helen's daughter, Jeannie Shupla, married Alton.
Helen Shupla taught Alton to make her famous Santa Clara Pueblo melon style pottery.
Helen Shupla perfected a new method of making Santa Clara pottery. Rather then simply carving or incising
the designs on the ouside of the pot, Helen created her designs from inside out... she would push out the
clay from inside the pot. In jewelry, this technique is referred to as repousse. This is extremely difficult.
The designs are complicated, the potter is working blind as the he can not directly see the area being
worked on. The pot can also be easily damaged.
Helen's work is extensively collected and quite expensive. It is this "repousse" method that she taught
Alton. Both Helen and Jeannie Shupla have passed on. However, Alton Komalestewa continues
to make pottery using Helen Shupla designs and techniques.
This particulicular design is exceedinly rare and very difficult to execute properly. Take notice, this is a
32 rib pot. There simply are not many Shupla / Komalestewa pots with this many ribs and to have them
wind around the pot as they do was a major undertaking. Notice the design remains perfectly
symetrical... there are no mistakes... there is neither a beginning nor an end. Were it not for the
Komalestewa hallmark this pot could easily be mistaken for a Shupla... here is a Santa Clara
Pottery masterpiece.
This pot was from the John D. Kennedy collection.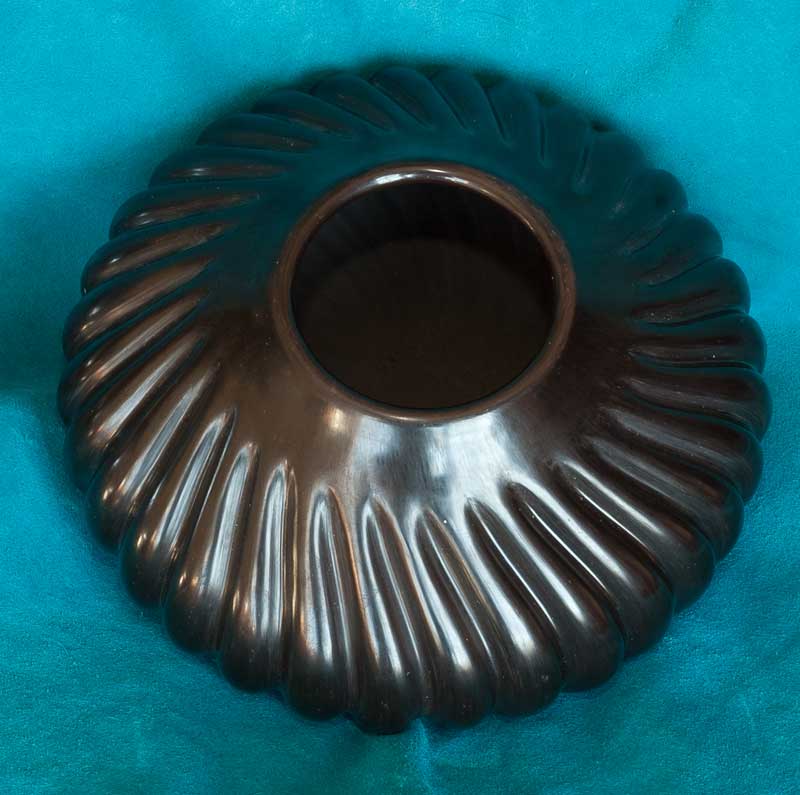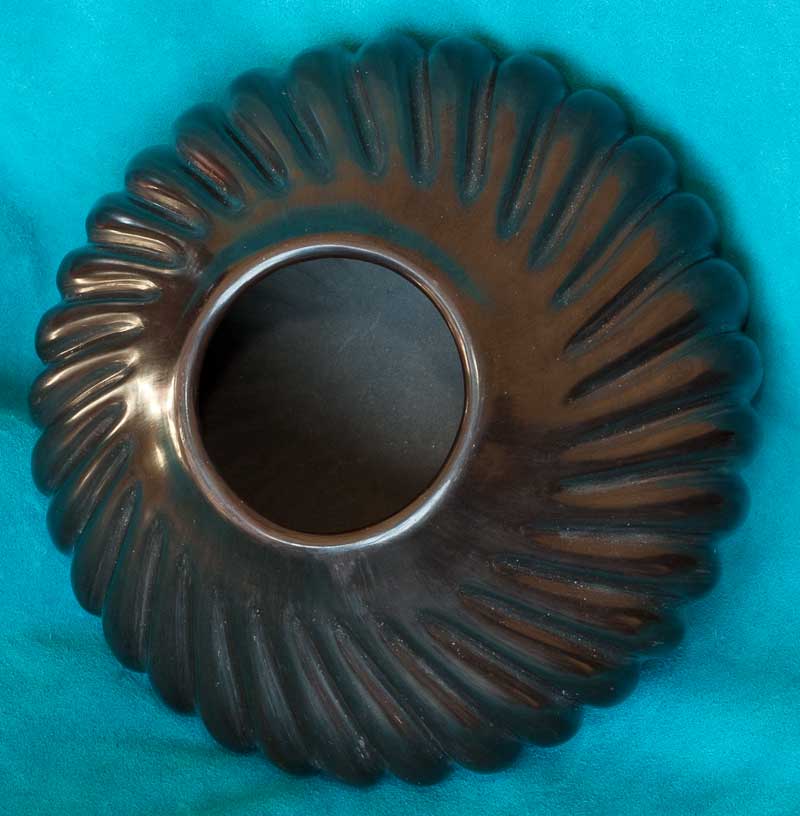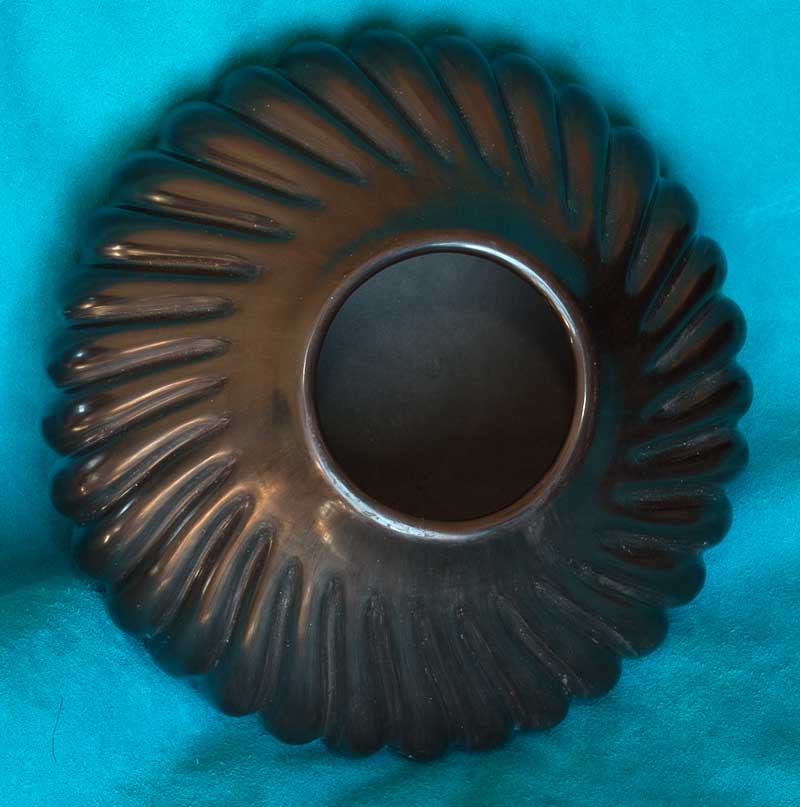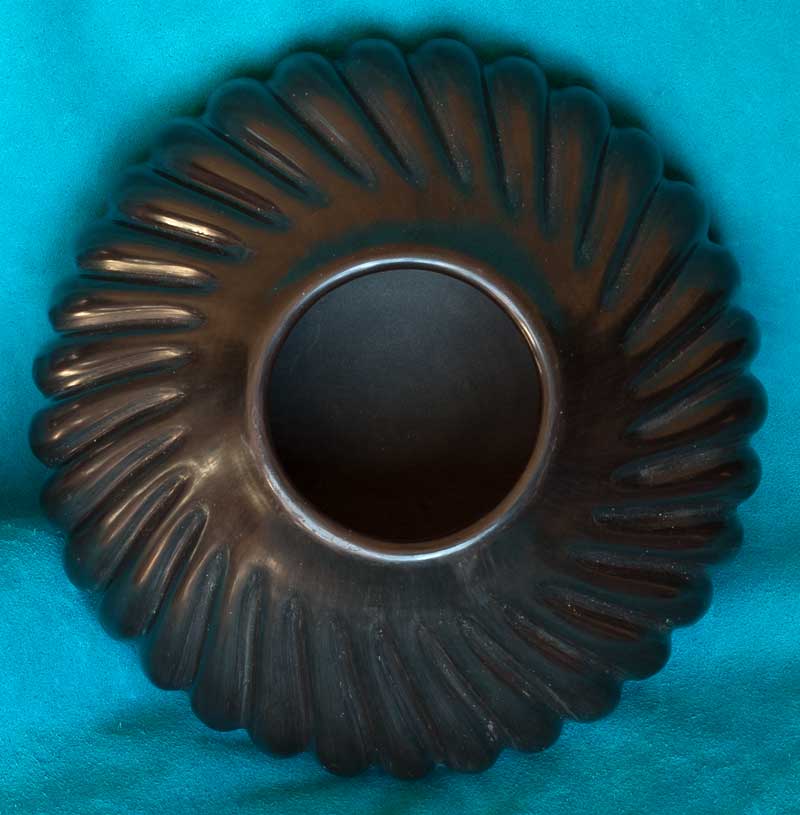 Alton Komalestewa / Helen Shupla Santa Clara Pottery
The pot measures 5 1/4" Tall x 10 1/4" in Diameter x 32" in Circumference
This is a heavy pot. It does not ring but has a pleasant, solid tone that tells us that it is
not craked nor was it ever repaired.
$3850
This pot was from the John D. Kennedy collection.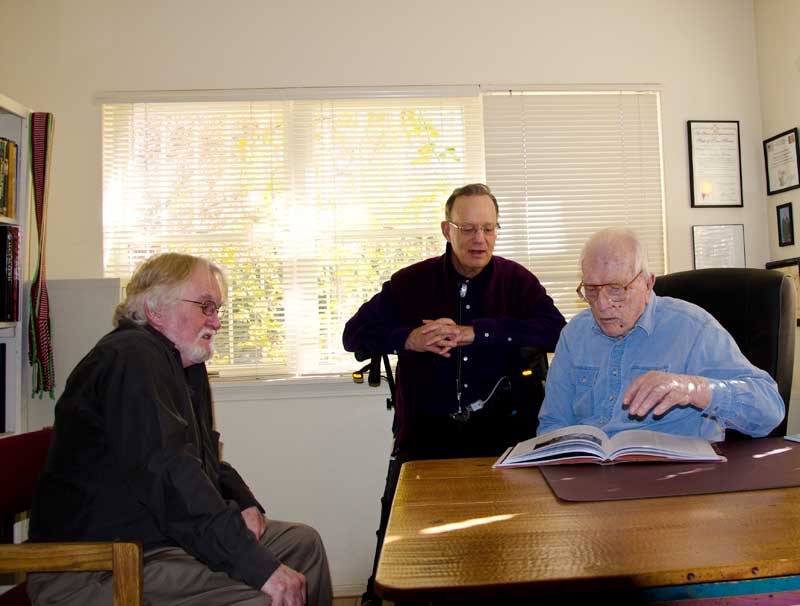 Prof. Wade (left) Dr. EB (center) and John D. Kennedy talking about Prof. Wade's landmark, new book Canvas of Clay - Seven Centuries of Hopi Ceramic Art.
John D. Kennedy is the oldest living Southwest Indian Trader. Mr Kennedy is 101 years old. He partnered with CG Wallace for awhile but mostly charted his own course. He is a legend in his own right and through the years has worked with all the masters of Native American Arts and Crafts. Mr Kennedy knows quality and this pot is indeed that.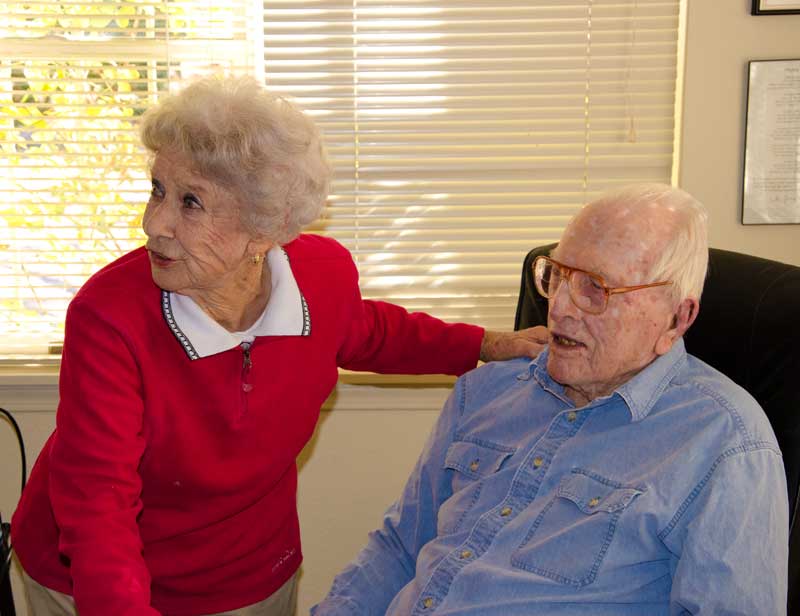 Mr. and Mrs. John D. Kennedy