C. Marcus Chino
award winning Acoma Pueblo
potter and painter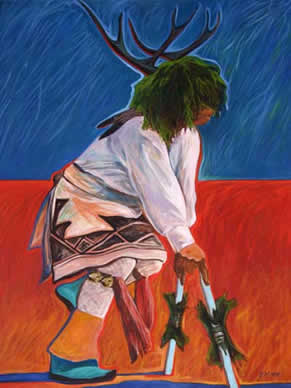 C. Marcus Chino is in his late 40's and has been a
potter and artist all his life.
The oil painting of the Deer Hunter Kachina seen above
is available for sale. It is an original painting on canvas,
it is sold in a simple wood frame.
This is a large painting.
It measures 36" x 48" unframed.
$3550