Lucy Lewis Acoma Pottery from the
John D Kennedy Collection
Lucy M. Lewis is among the most influential and collected Native American Pueblo Potters.
Her work is valued as is Nampeyo and Margaret Tofoya... all of whom are considered
blue chip collectibles.
John D Kennedy is 101 years old. He is a living treasure... a legendary Native American Indian
Arts and Crafts dealer who, at one point in his career, partnered with CG Wallace. There is
more about Mr. Kennedy and his photo at the bottom of this page.
This is a rare and special Lucy Lewis pot both becaues of its provenance and its fine condition.
Please call us to discuss details and its acquisition. 800 462 8536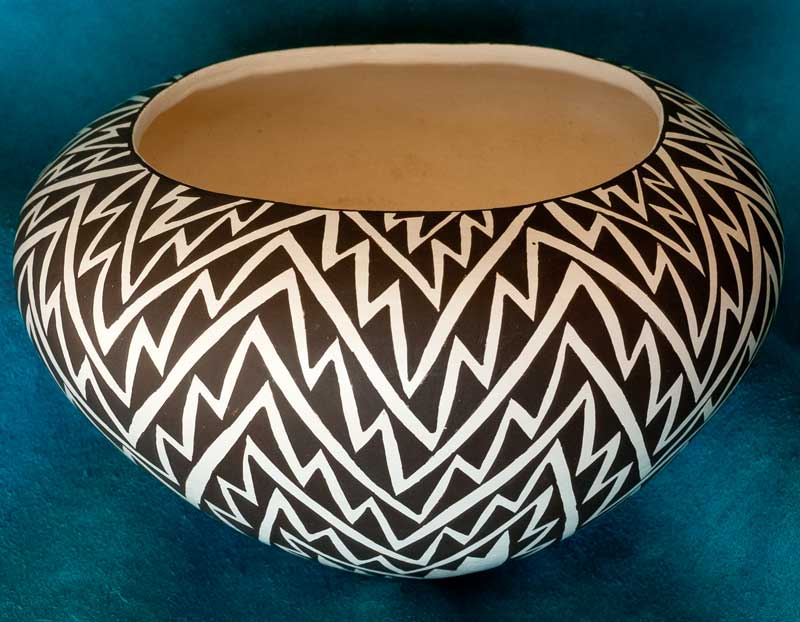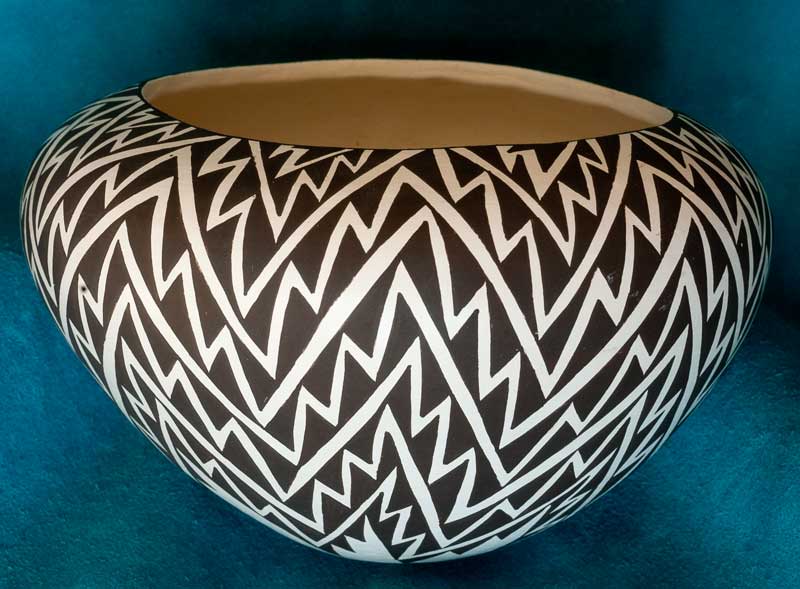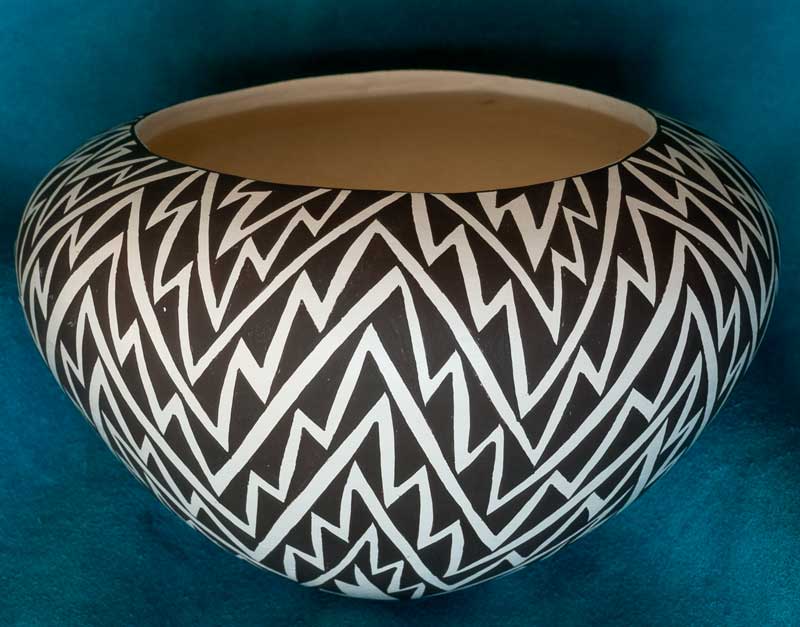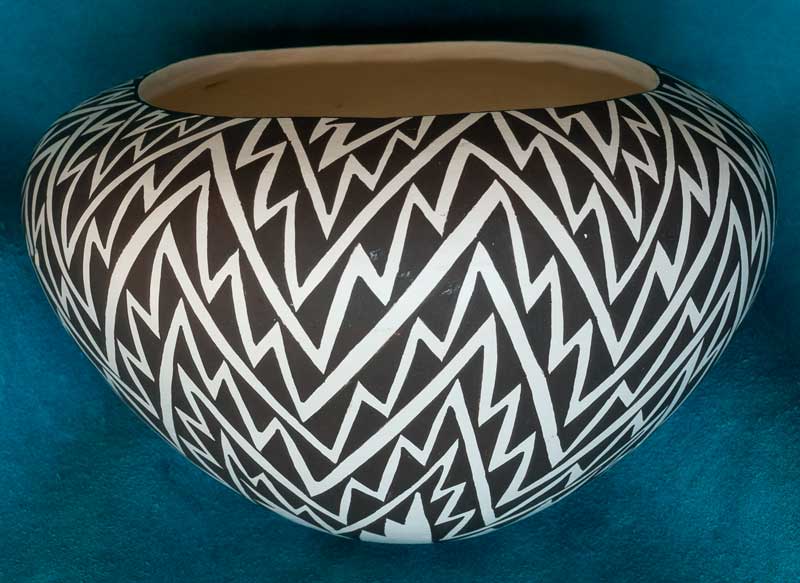 Lucy Martin Lewis was born circa 1900 and died 1992.
Lucy Lewis is a privotal figure in Acoma Pueblo Pottery. Ric Dillingham in his book,
Fourteen Families in Pueblo Pottery, considers the Lewis family as 1 of those 14 families.
Lucy Lewis is the matriarch of the Lewis family.
Here is a beautiful example of Lucy Lewis pottery. There is a very similar pot in the
"Fourteen families" book (page 94) from Mr. Dillingham's personal collection. Dillingham
dates that pot's creation to 1965.
Lucy Lewis pottery is in the permanent collections of the Smithsonian, the National
Museum of the American Indian, the Lowell D Holmes Museum of Anthropology
and others.
This is medium size pot. It measures 4" Tall x 7 1/2" in Diameter x 24" in Circumference
It is priced at $4850
This Lucy Lewis Pot is in perfect, like new, condition. It was never broken, there are
no repairs. There are no chips, marks, stains or distractions. When very
gently tapped you can hear it sing.
This pottery Collection (the 2 Cerno's, the Lucy Lewis, and the Shupla / Komalestewa) originally
came from the John D Kennedy Collection. Mr. Kennedy is pictured below with Dr Hall and
Prof. Ed Wade as they talk about Ed's new Hopi Pottery book with Mr. Kennedy.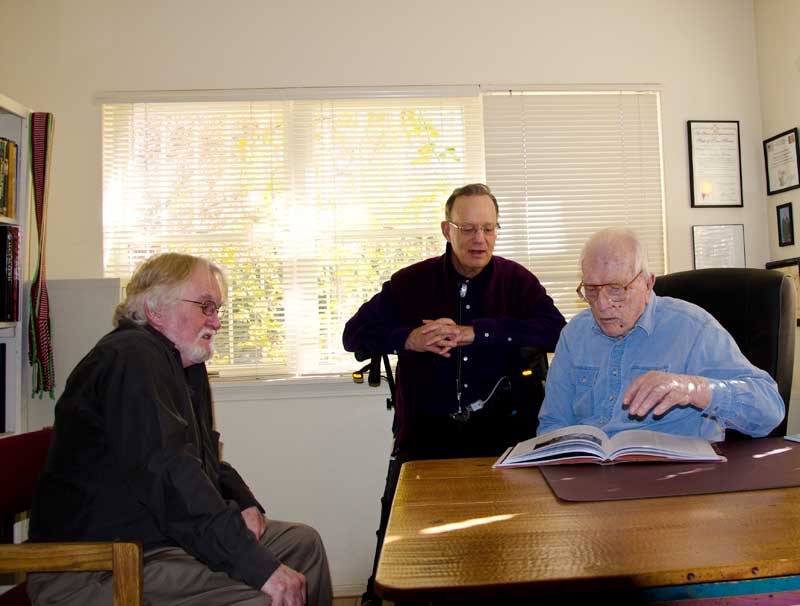 John D Kennedy is 101 years old. He is a living treasure... a legendary Native American Indian
Arts and Crafts dealer who, at one point in his career, partnered with CG Wallace