Robert & Angela Banuelos Mata Ortiz Pottery
Mata Ortiz is
located in Old Mexico, about 90 miles
south of the Texas border. The varied and beautiful pottery
coming out of Mata Ortiz (Casa Grandes) is primarily the
result of Juan Quezada, his potter family,
and trader/dealer friends.
Southwestern Pottery - Anasazi to Zuni
"... Mata Ortiz potters include a few near geniuses,
some serious artists, and a number of lesser artists
working hard to support their families..."
Like all fine Pueblo Pottery,Mata Ortiz pottery is
perfectly balanced both physically and
in design and color.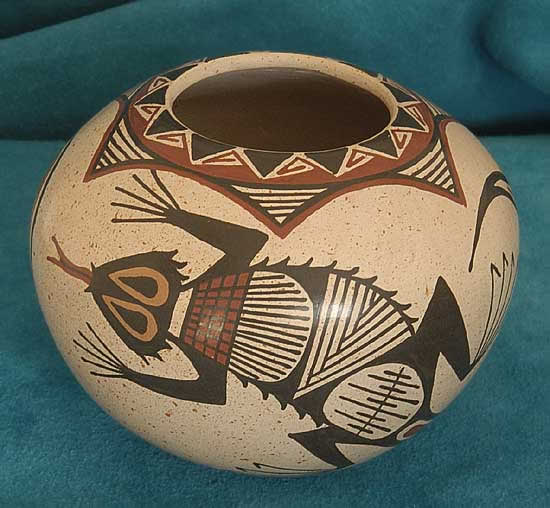 Robert & Angela Banuelos - Mata Ortiz
Featured in the
Many Faces of Mata Ortiz.
3 1/2" tall x 4 1/4" diameter
$135
<><><>