Mata Ortiz Pottery
Mata Ortiz
Casa Grandes Pottery
page 2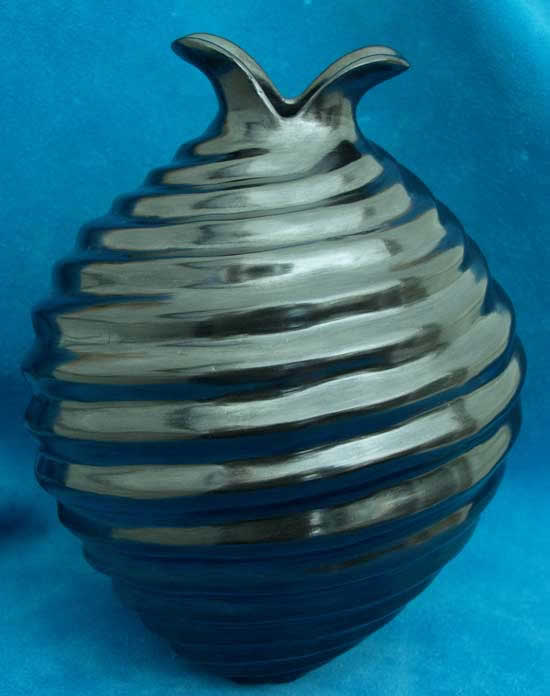 Hector Ortega - Mata Ortiz Pottery
Wedding Vase
Hector Ortega is featured on page 121 of
The Many Faces of Mata Ortiz.
His pots have almost no base, the base of the pot is almost
perfectly round, but yet they balance and stand upright.
Just one mark of his skill that is not readily apparent
from the photo.
This pot was fired at very high temperatures. It is thin
walled and has the feel and ring of porcelain.
Its measurements are approximately 6"
in diameter by 7 3/4" tall.
$255
<><><>