Mida Tafoya Santa Clara Deeply Incised Red Pottery
"Creation - The Sea Serpent"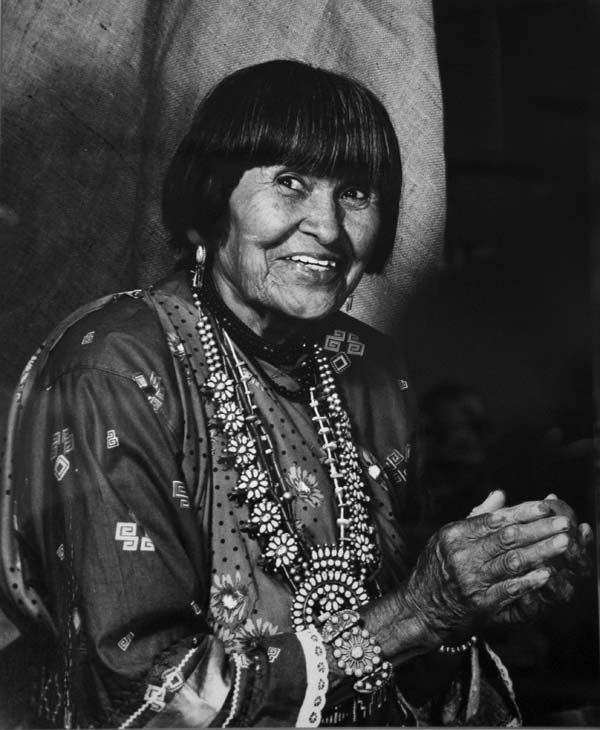 Margaret Tofoya - photo circa 1940, courtesy of Mr. and Mrs. John D Kennedy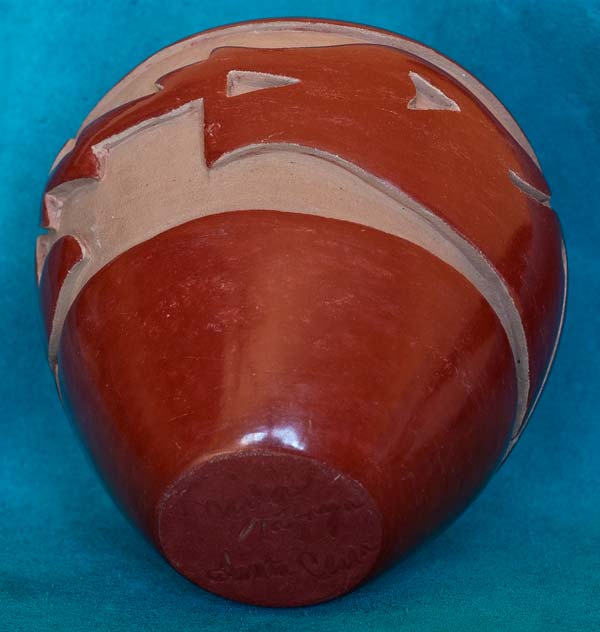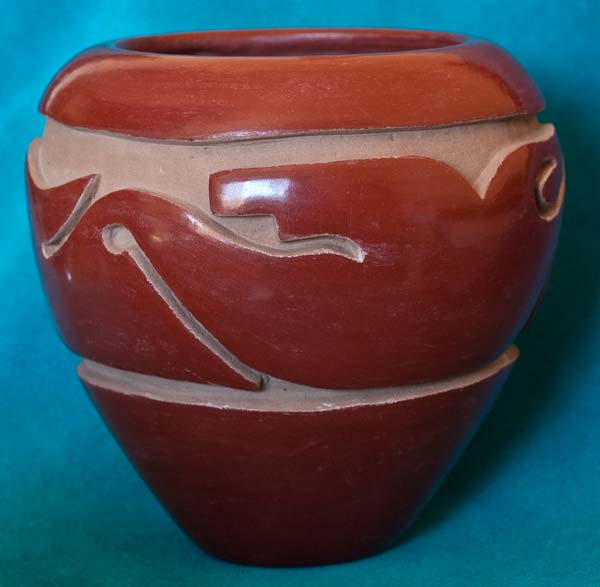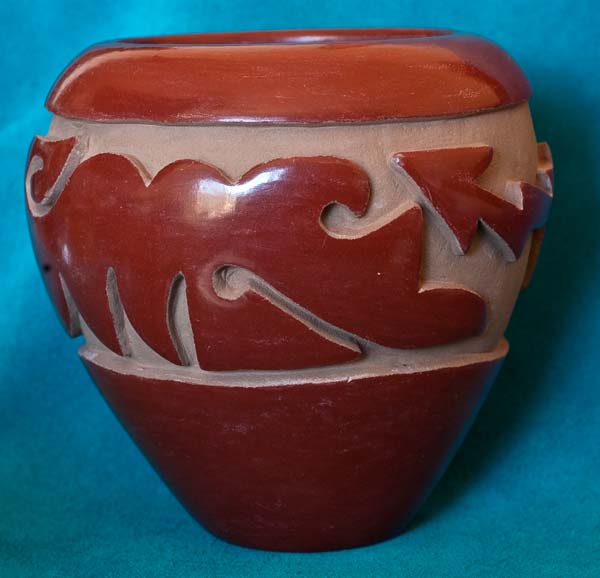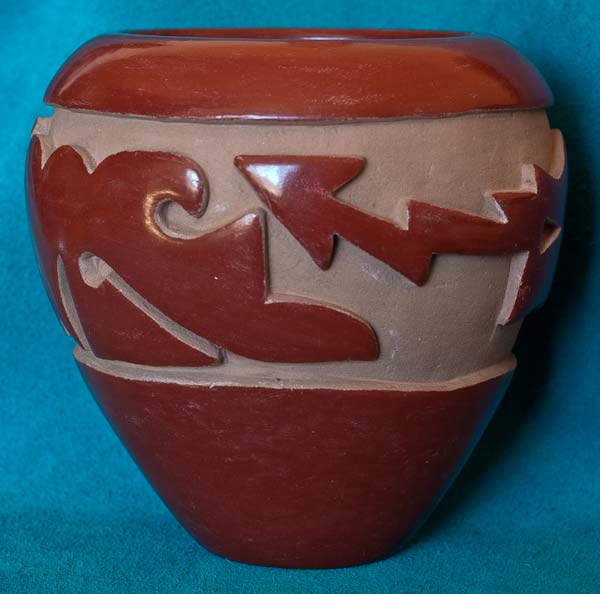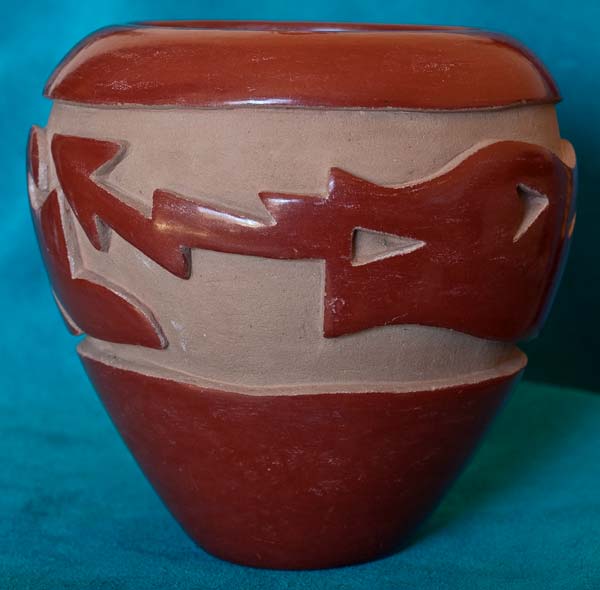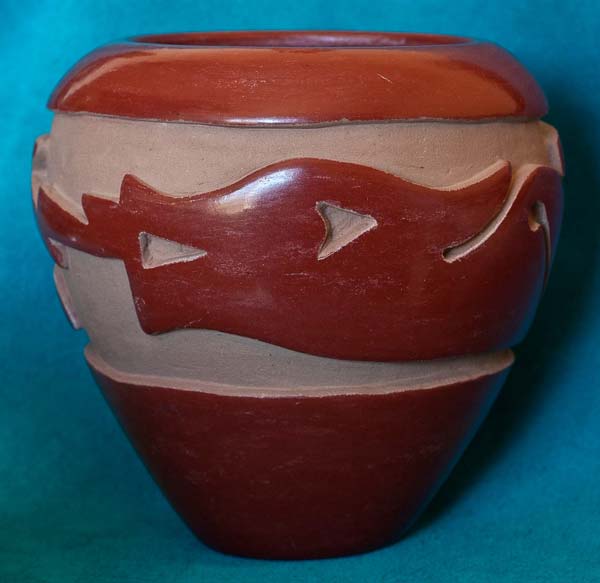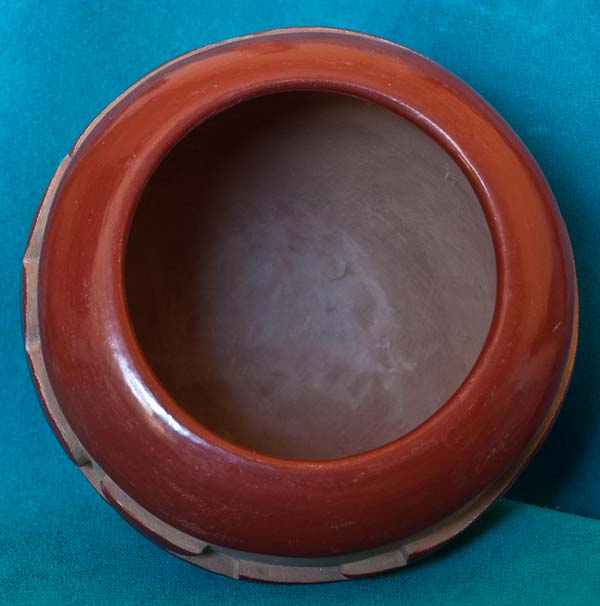 Mida Tafoya Red Clay Bowl
Mida Tafoya is the granddaughter of Santa Clara Pottery Matriarch, Serafina (Sara Fina).
Mida was born in 1931 and has been a potter for over 60 years. As of this writting, 2013,
I do not believe she is still producing. Her work is very traditional.
Here is red clay, handmade bowl with an incised Serpent and Lightning design.
The Serpent is a Creation figure in Pueblo Culture.
Mida made and fired the bowl in the traditional way. There was no kiln or
commercial materials used in its production.
The pot is 5 1/2" tall x 5" diameter
$795
This Tafoya pot was made Circa 2000
It is new, unbroken and never repaired. The condition is perfect... as you
would expect from a new pot