Joy Navasie Hopi Pottery
Navasie
Paqua Naha - Frog Woman
The most famous living Navasie potter is Joy. Joy Navasie is the daughter of Paqua Naha. She uses a frog as her mark (like her mother did late in her life). Frog Woman makes her pottery in the old way. The clay process, paints, slip, and firing is entirely her work. All her materials are are gathered from the Hopi Reservation. Nothing is bought or commercially manufactured.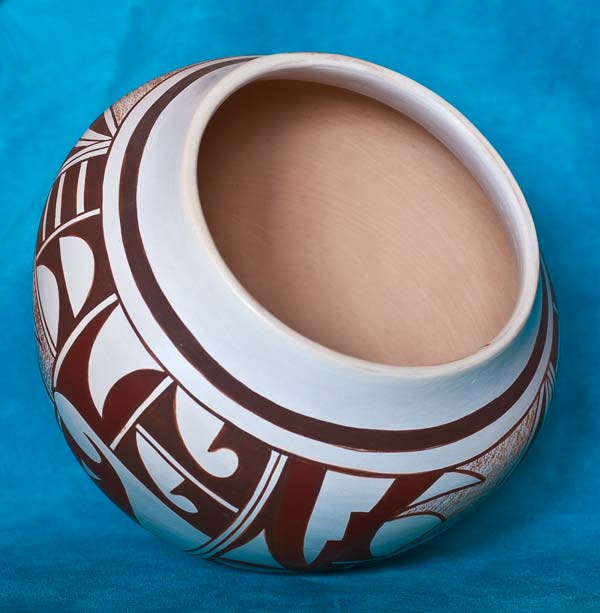 Top View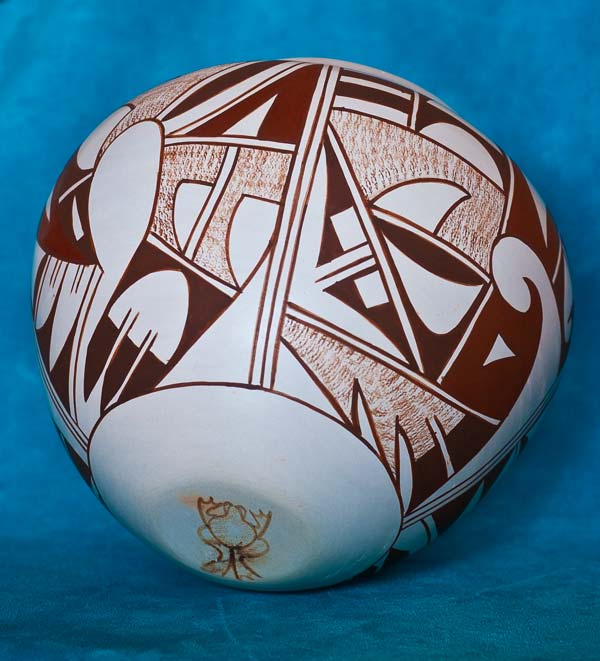 Bottom View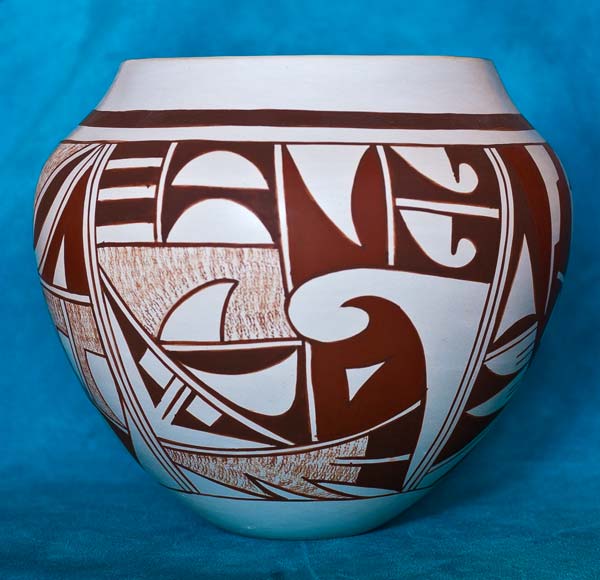 Side Views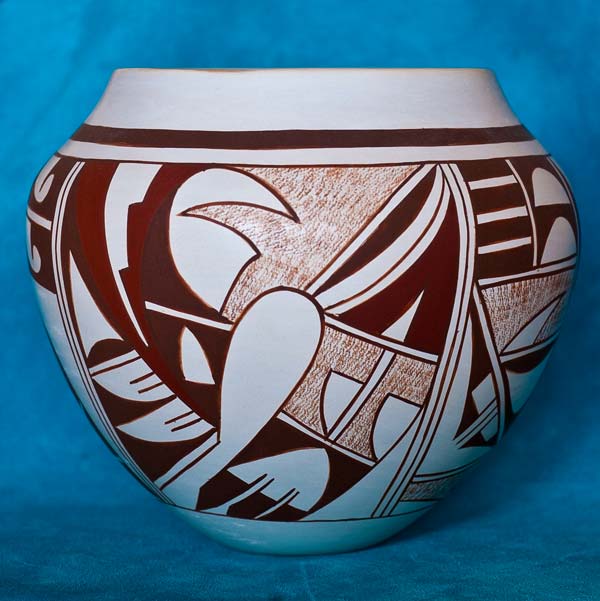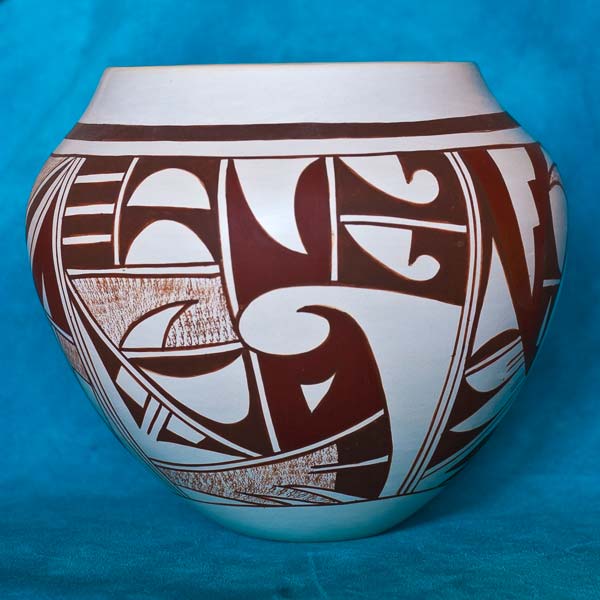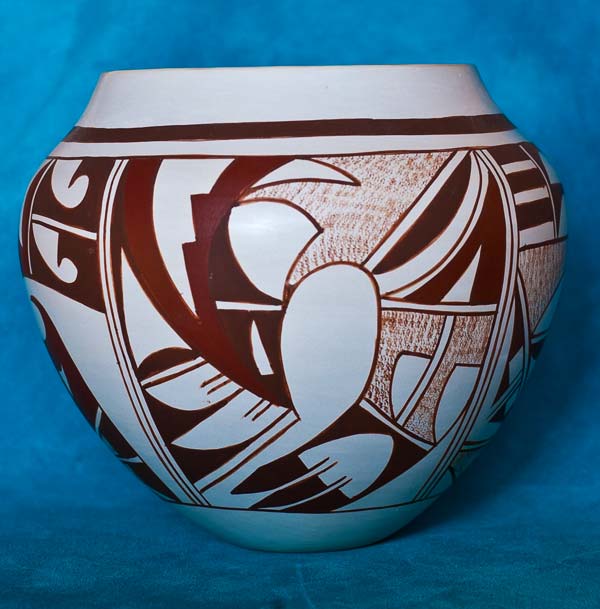 Frogwoman is Joy Navasie
This Frogwoman pot measures approximately 7" in diameter by 6 1/4" tall.
It is New and was made circa 2000
$2435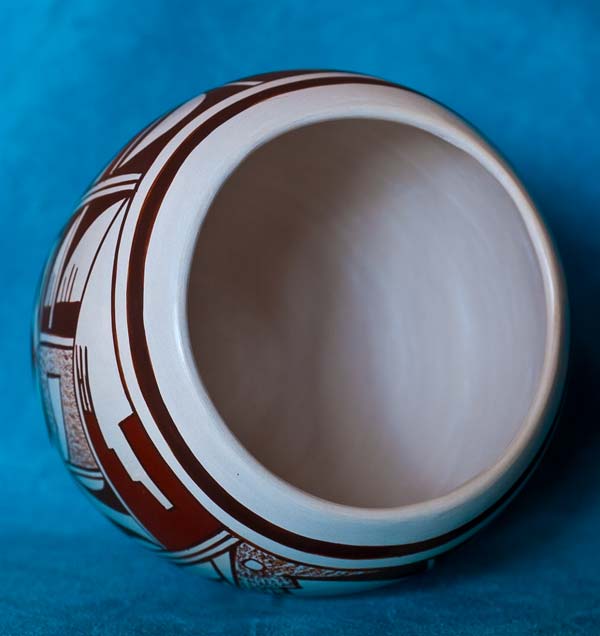 Top View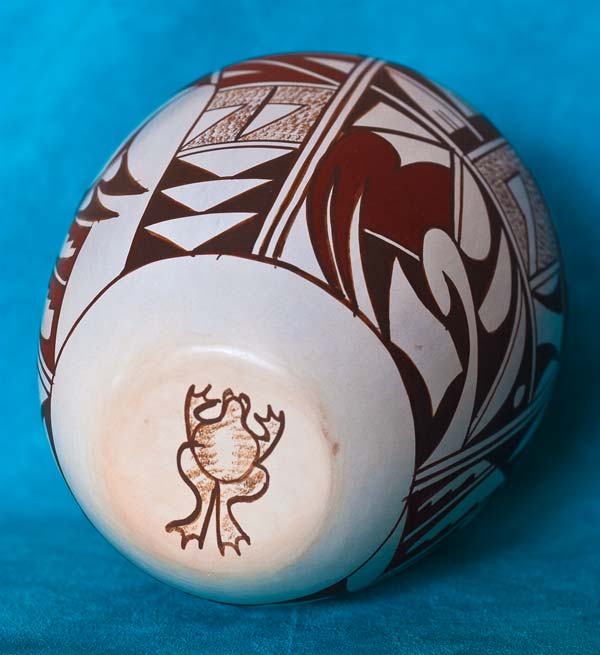 Bottom View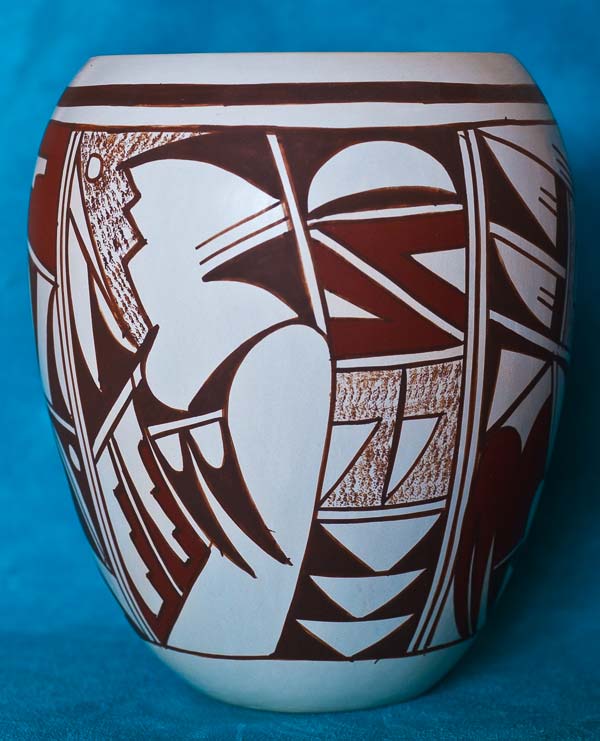 Side Views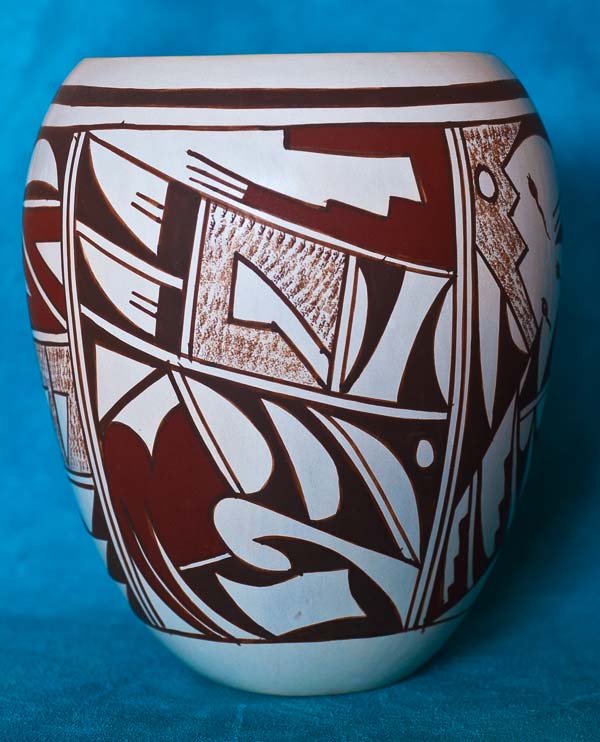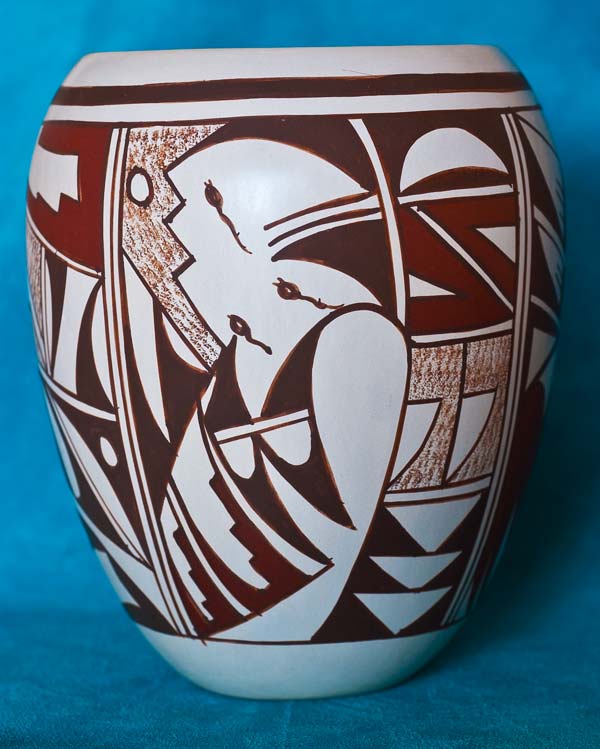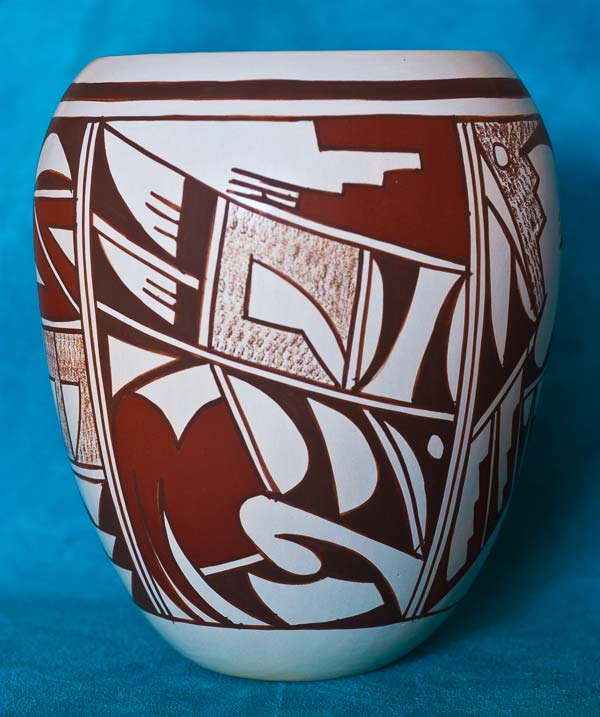 Joy Navasie is Frogwoman
This pot measures 5 1/2" diameter x 6 1/2" tall
It is New and was made circa 2000
$2150